Elektra Leggings - Black/Silver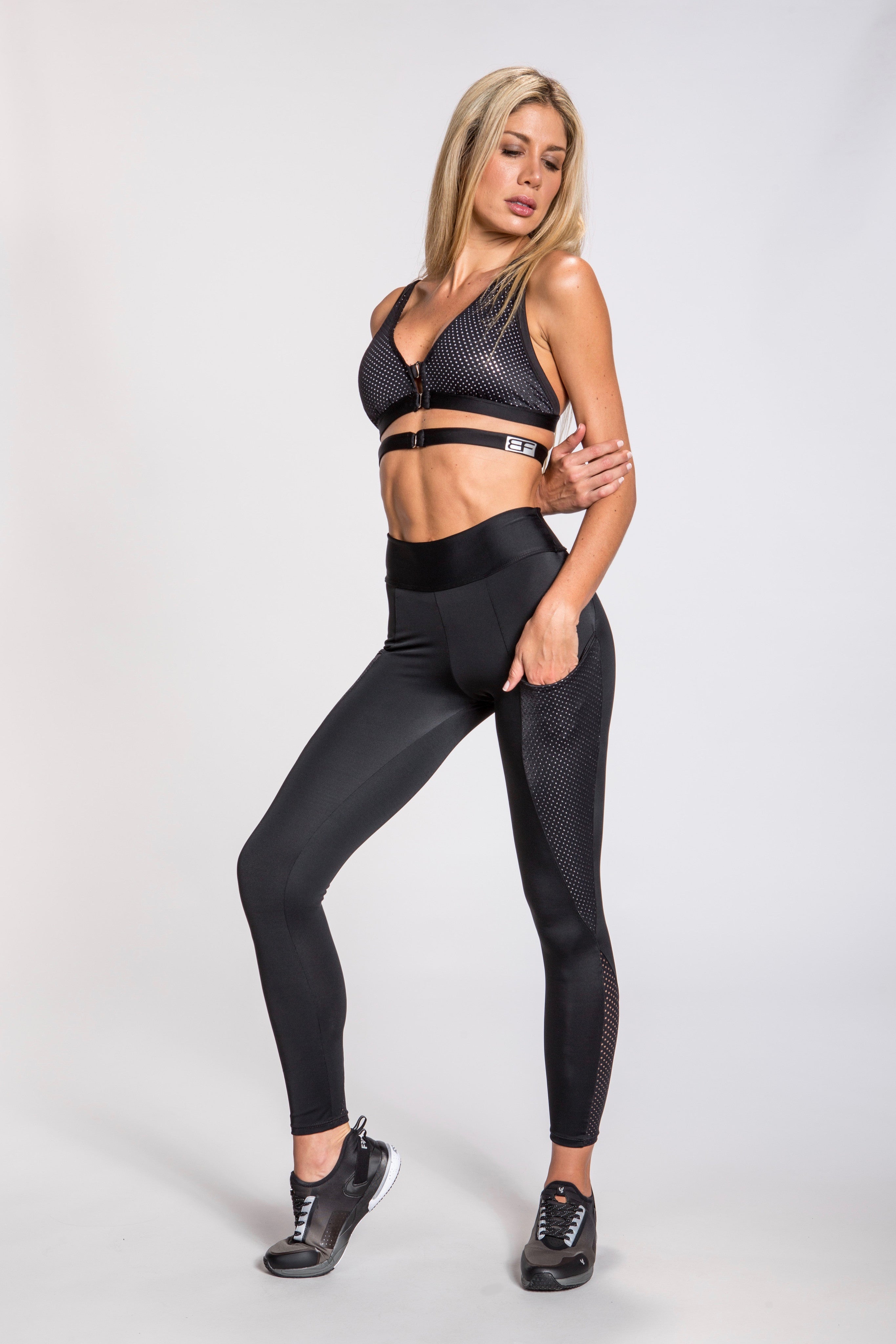 Designer: New Arrivals
$112.00
Add a note to encourage purchase
Our signature Elektra Leggings feature mesh panels with Lycra fibers allowing for a breathable and cool feel with quick drying performance.  It moves with you, staying true to it's shape and your shape for that always perfect fit.  
Take a close look at the finely detailed work in this carefully constructed product. The end result is a cutting edge linear look shaped to enhance a slimming and form-fitting appearance.  The Marathon Mesh Leggings are built to perform in sync with your most intense work outs.   
The 4 way stretch Lycra spandex blend is form-fitting and slims the wearer.  
The 3 inch waistband flatters the stomach and holds it's shape.
Front pockets to allow you smart phone close to you even on peak performance.
The Lycra spandex blend allows for moisture wicking and easy at home machine washable care.